Brittany's lover has a "sniffing fetish" — he likes to smell her ass, her panties, and the chair she's just sat in with her crotchless panties on … apparently anything that smells of her twat and ass. Well, she decides to punish him for it, and she does this by sitting on his face and smothering him, and by hitting him as she does this. But she's not all about punishing. Brittany spreads wide to give her slave access to her slit. Finding her slave disobedient, Mistress punishes him by slapping him and then cutting off his air with her ass.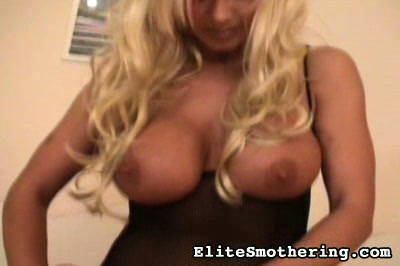 Mia, Princess, and Honey have a slave at their disposal, and they're determined to have a good time with him and smother him to the best of their abilities before they ride him around the room as if he were a good little horsie. But before the ride, smothering is the first order of the day as the girls indulge in a little face-sitting. It's only after trapping the man's face betwen their butt-cheeks that the girls put a bridle and bit on him and ride him around the room. Three on one is hardly fair to the man, but he does seem to be enjoyiing it!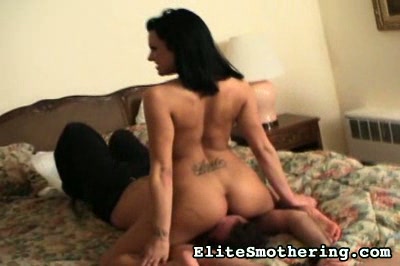 Jewel's getting ready for a party. As she puts on her makeup, she stands on top of her stretched-out slave while she's wearing her spike-heeled boots. The spikes, of course, dig into his flesh. Later Jewel finds her slave makes a handy footrest as well as a good place to park her buns so she can sit on him and smother him. She does this while wearing her tight leather pants, so he not only has the pleasure of being smothered by her but also the pleasure of inhaling the leather as well. She engages in some facesitting while huggiing her own boobs, then degrades and demoralizes the slave as the camera shoots from the slave's point of view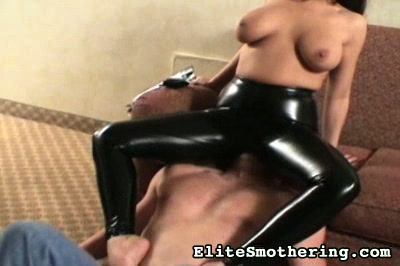 Tory is one girl who really enjoys getting her ass worshipped, and she has a willing slave who's eager to lick her ass, her twat, and her butt cheeks. Tory moans and squirms as the slave does his best to bring her some satisfaction, and as she gets her ass and twat properly licked and worshipped. "Stick your tongue out! Lick my ass!" she demands of him, and her slave does his best to comply. Tory is a hot number any guy would want to have sitting on his face, and whose butt and twat any guy would be happy to lick.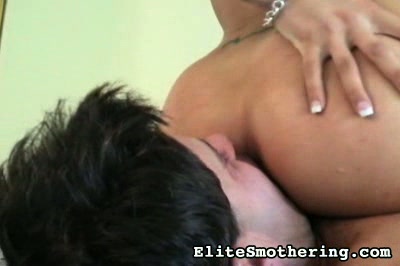 Roxetta facesits a fellow in this movie (of course!), but she also gets fucked. Roxetta has a fellow in her clutches, and sheis not going to let him off easy. Amid much anger and screaming, she slaps first his face, then his reddened butt (My, but his cheeks are scarlet!), then allows him to tongue-service her ass. After that she jerks off his cock with the insteps of her feet, and finally, after that, he fucks her vigorously in the regular way. This video offers quite a melange of pleasures, something for everyone from BDSM fans to smothering fans to people who like to watch plain ol' fucking.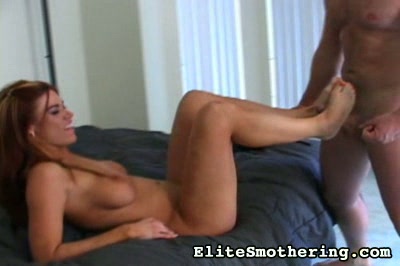 Honey Bunny loves to sit on a man's face and smother him with her twat. She indulges herself in some ferocious facesitting and gets her buttocks well oiled. Next she buries the dude's nose in her muff. Then there is more cuntal smothering as she sits atop the dude's face. Will he live to talk about it? If he doesn't get smothered plumb to death, he might just die of ecstasy, having his face buried in such delightful places as Honey Bunny's cunny … or her ass crack. This is certainly a movie for all fans of smotheration, and there's plenty of it here.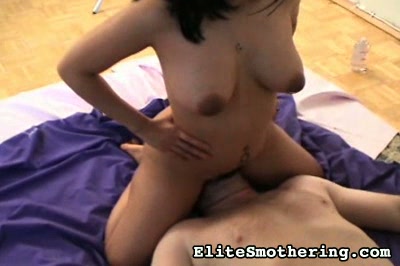 Trim Latina Roxy has an admirer who will gladly lick her ass or have her sit on his face no matter what position she chooses, and indeed they try it in a number of ways. A portion of the video contains nonstop ass licking, so if servicing butts is your delight, the movie will be right up your alley. You can imagine yourself in this fellow's place. The movie offers facesitting and asslicking in a variety of positions and poses – something for everyone, as it were. A hot Latina. A lot of facesitting and ass licking. Just your kind of movie, isn't it?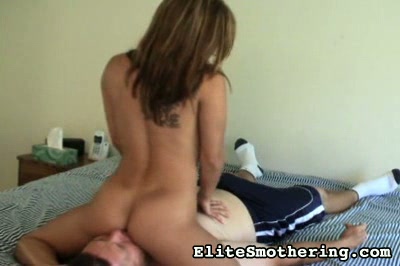 Fiona brings a man to his knees … and to her butt. She is all about having her ass and pussy worshipped as she facesits on this young and compliant man and calls him berating and belittling names while she smothers him.Though she keeps calling him a pussy, he does a fine job of worshipping her ass. Her pussy too. "Kiss it! Kiss it!" she urges as she grinds her pussy down on the young man's face. And even in spite of the fact that she's putting him down, it appears to the viewer that he's doing a fine job of ass worship.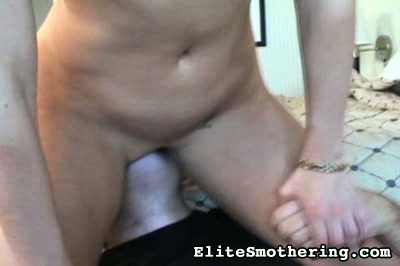 Brittany's gleaming buttocks encounter a worshipful admirer. This admirer will do anything for her ass: oil it up, lick her asshole, or lie beneath the weight of her butt so she can smother him into submission. Brittany is not taking it easy on her latest admirer, though. She slaps at him as he squirms beneath the weight of her butt. Then she smothers him with tits that can hardly be natural but certainly are bountiful and are perfectly made for smothering. He oils up her ass, tongues her asshole, then lies down so she can sit on his face and smother him.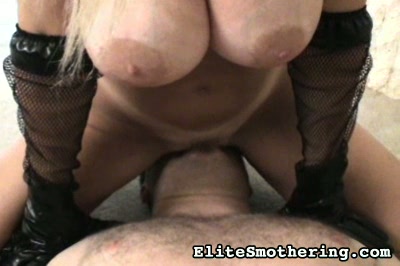 Jennifer and Tory have TWO men to worship them properly. Two girls – two men – two asses – two faces – lots of worship – lots of fun! The girls take out after their men and sit on their faces, then offer up their asses for the guys to worship. The guys have a wonderful time offering proper homage to the two girls and their wonderful asses, which the men treat the way beautiful asses deserve to be treated, while the girls treat the men like shit … which is the way the men expect to be treated, so that is OK, too.